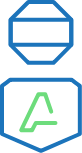 UiPath Software Robots saving 10,000 hours every year

10,000 hours / year

10 people with more time
Provident is a leading provider of home credit and digital loans.
For a company this size, hyperautomation is crucial. Aggranda recommended and implemented UiPath as a Hyperautomation tool because it has everything it needs: from process discovery and process documenting to developing software robots. All this is enhanced with Artificial Intelligence and Machine Learning capabilities.
Today, Provident has successfully integrated multiple UiPath robots across its workforce, and the company is now saving over 10,000 hours of work every year.
Provident's employees name their robots after their favourite characters in TV shows and movies 🙂
For example, Jorah is helping the finance department centralize all the installment payments they receive from Provident clients. There is a lot of excel work being done. The robot does the job 30 times faster than it was being done before with zero errors and it is always on time!
Jorah is also validating and synchronizing the Provident customer database with the Credit Bureau reporting platform. This process is crucial for maintaining an accurate credit status of Provident's clients.
Jorah does this on a daily basis and 30 times faster than before!
Arya is a software robot that works in the HR department helping to onboard new employees by carrying out tasks like scheduling pre-employment physicals for recruited talent. The UiPath robot creates all the needed documentation for Provident's new hire onboarding process.
Arya processes HR documentation 10 times faster than it was being done before.
Another robot is Sherlock, who generates over 3,000 PDF files every month, posting them to the National Agency for Fiscal Administration's platform, getting back the response and uploading the results in Provident's platform. This is crucial for the customer loan approval process.
Sherlock works 24 hours a day assuring that Provident clients receive their loan approvals on time.
He uploads the results 10 times faster than before!
Provident has placed its customers at the core of its business for generations, and with hyperautomation they've done it again.
Through its partnership with Aggranda and UiPath, Provident has jumpstarted a 21st century means of providing faster and more effective ways to serve its customers.