They say
nobody can buy time.

We challenge them.
Welcome to the future of work, where
software robots keep your valuable time
where it belongs to –
with you.
How is that possible?
Keep scrolling and find out how we make
8 hours a day enough for business success.
They say
repetition makes the master.
We say repetitiveness breaks them.
A day in the life of a company is sprinkled with
Important as they are, they bring nothing to your employees' skillsets or sense of fulfilment. Nor do they add to your company's creativity, energy, or vision.
Time has come to
unload robotic work

from your team's shoulders, freeing them up in no time for high-potential, highly-fulfilling projects.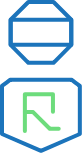 Saving 10,000 hours / year for a single client

They say work hard.
We say work smarter.
Software robots are trained to undertake tedious
work. Their unique computer vision and robotics
components give them the ability to see the screen
as you do and act exactly the same as you would. No
wonder we give them names.
The far-reaching benefits robots can bring to your team include:
Reduced costs
A robot costs up to 80% less than an employee
Minimised errors
A robot reduces risk errors caused by repetitive tasks

Faster scaling
A robot works 24 hours a day and three times faster than a human

Faster ROI generation
You can see the results within the first months after deployment
Swift launch
We develop robots in as little as one month

Expanded capabilities
You and your team will have more time for high-value tasks

Improved customer experience
Your team can now focus on client service

Working on existing IT systems
A robot works on your existing platforms as any other employee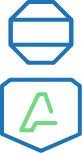 UiPath Software Robots saving 10,000 hours every year



They say multitasking is a myth.
Tell this to our robots.
Regardless of the industry, issues in efficiency and productivity will always arise when it comes to repetitive work. That's why we train software robots to take over these tasks using Robotic Process Automation (RPA) technology, in any of the following industries:

Accounting

Finance & Banking

HR

BPO

Public Sectors

Healthcare

Insurance

Retail

Telecom

Marketing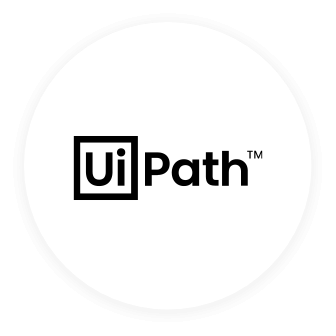 We partner with
UiPath

, the most user-friendly RPA platform out there, to develop software robots through

integrated machine learning

and AI technologies.

Flawless accounting work
done three times faster.
Doing the on-boardings
and ex-boardings in the HR department
while you're in a meeting.
Creating your monthly report
for the board meeting while
you're delivering a speech
at a networking business event.
Imagine getting your time back.
They say Aggranda is the future.
On this, we agree.
We, at Aggranda, simplify your business by swiftly transferring ordinary tasks from employees to software robots, so you can move your business to the fast-track.
USN Certified
Aggranda is part of the Elite Partners of UiPath Service Network (USN Partners).
Experienced
We've developed software robots for global industry leaders.
Guaranteed
If you don't recover your investment in maximum 6 months, we guarantee all your money back.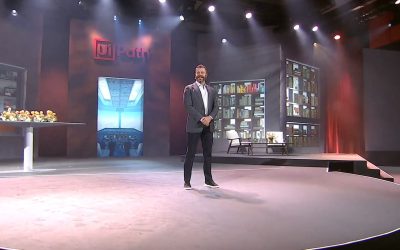 [the background photo is from the UiPath LinkedIn Post] The city of Las Vegas, known for its vibrant energy and life-changing shows, recently hosted an event of a different kind - one that might not change one's fortune overnight but promises to revolutionize the way...
read more