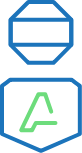 Timesheet Automation for Quipu GmbH

24h

1
Quipu is an IT consultancy and software development company that cares about its people. In fact, Quipu partnered with Aggranda and UiPath to help its people work more effectively and to alleviate their frustration by automating some of their work.
Having several clients spread out across the world, Quipu employees do not use one single system for entering in their time. Cleaning up all that time data is messy and time-consuming work. It's a task that has historically fallen on the people in Quipu's Finance and Controlling department. They are responsible for ensuring all time entries submitted by Quipu's employees are formatted in a single uniform fashion that is compatible with Microsoft Dynamics 365.
Timmy is the UiPath software robot that has taken over the process. He examines all the time entries submitted by Quipu's employees and makes sure the time is compatible with Dynamics 365. He corrects mistakes and fixes the discrepancies that used to take the F & C team 24 hours to complete. In less than five minutes Timmy processes more than 20,000 timesheet entries.
For the people in F&C Timmy is a relief. He saves them hours of work and reduces the end-of-the-month stress and frustration typically associated with the process. Who likes to do this copy & paste work? Only the UiPath robots 🙂
Quipu's Finance & Controlling Department team together with Aggranda and UiPath reduced the errors, stress and mundane work to zero by integrating this Digital Assistant in their team.