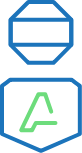 SAP 4HANA Automation with UiPath for AEG Power Solutions

3,600

5 FTEs
Since its foundation more than a century ago, AEG Power Solutions has stood for rugged reliability and world-class engineering, including 60 years' experience in power electronics and Uninterruptible Power Supply.
AEG Power Solutions provides energy continuity that impacts a vast array of sectors and industries. Their services make people's work safer.
To continue delivering world class innovative energy solutions, AEG Power Solutions recognized that their processes must work optimally, and  that required automation. So, they partnered up with Aggranda and UiPath – to automate aspects of their supply chain operations. 
Maintaining accurate and up-to-date supplier order acknowledgment dates is crucial for smooth supply chain operations. Aggranda implemented an intelligent automation solution designed to streamline this process in SAP 4HANA. By leveraging advanced technologies and optimizing data from the SAP 4HANA platform, our automation ensures timely and accurate updates to supplier order acknowledgment dates, minimizing manual efforts and enhancing process efficiency.
A UiPath Robot extracts relevant information from the input file which serves as the foundation for updating supplier order acknowledgment information.
The robot updates the supplier order acknowledgment dates in the SAP 4HANA according to the determined adjustments. It  integrates seamlessly with the SAP 4HANA platform and accurately performs the necessary updates.
The UiPath Robot determines which order acknowledgment dates need adjustment. 
By automating the process, manual efforts associated with extracting, analyzing, and modifying the data are reduced by up to 90%.
Automating also eliminates the risk of human error, ensuring that supplier order acknowledgment dates are consistently updated accurately. It minimizes disruptions in the supply chain and strengthens relationships with suppliers.
For the 5 employees who used to work on this process we've saved them 3,400 hours annually. Now, they have more time to focus on the work that advances the goals of AEG Power Solutions.