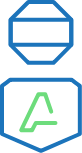 RPA Case Study in Insurance

200 hours / month

1 FTE
BMS is a dynamic, independent, global broker, delivering specialist insurance, reinsurance, and capital markets advisory services.
When a BMS client needs an insurance policy a lot takes place behind the scenes to make that happen. But to provide the policies while ensuring customer satisfaction, that work has to be done efficiently and the data needs to be transferred accurately. What's more, it's important for BMS that their people are not bogged down by the back-of-the-house processes, and that they have time to focus on the client-centric work they do best.
That's why BMS partnered with Aggranda to develop a UiPath Automation Solution for what used to be one of the most time-consuming and manual aspects of securing insurance for a customer – the policy registration process. In the registration process people on the BMS team used to check the data of regular and premium insurance policy applications they received from clients to ensure the packages were complete and compliant.
Before, people on the BMS team were sifting through mountains of data manually. Now, a UiPath Robot logs into the company's information management system automatically. There, the robot reads the data in the policy packages, processes that data, and performs all necessary steps to ensure both regular and premium insurance policies are complete and meet compliance standards. Once the policy packages have been identified as complete and compliant, the UiPath robot even knows how to generate invoices that the people at BMS can then send to clients applying for premium policies.
Fast and accurate – the automation solution makes work easier for the people at BMS so they can concentrate on the high-quality, client-centric work important to their business.